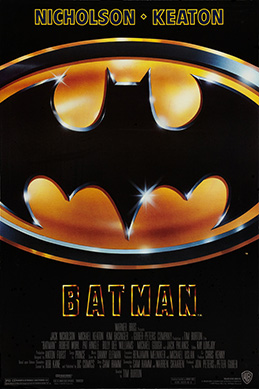 A large majority of Hollywood films and TV shows will use orchestras to create their scores. The instruments involved have been tried and tested for centuries. They have been used in popular classical music. The main reason why orchestras have stood the test of time is that they can be relied upon to manipulate the emotions of listeners.
Jaws
John Williams composed this simple yet effective score. He puts an emphasis on the piano and string instruments in order to build up a sense of tension.
Tim Burton's Batman
Danny Elfman's stirring anthem theme for this dark superhero film became popular before the motion picture itself was even released. Few composers have come close to creating the same level of energy a
nd brooding mystery in their work.
The Lord Of The Rings
Film critics lauded Howard Shore's epic and stirring soundtrack to this fantasy saga. Throughout the movie, Shore used an orchestra to express both beautiful serenity and frightening evil. His work is considered by many to be the best of any composer in the industry.
Game Of Thrones
Game Of Thrones is a TV show that features a large ensemble cast. In order to create tonal consistency, several of these characters have been given their own theme. The orchestral score compliments the epic visuals seen in most episodes.
Jurassic Park
The soundtrack for this dinosaur adventure movie has become iconic. The main theme is now instantly recognisable to film audiences. It helped to cement John Williams as one of the top composers of the 20th century.